10 Feb

Khalil and Elisse combine spoken word poetry, heartbreak in iWant's "Ampalaya Chronicles"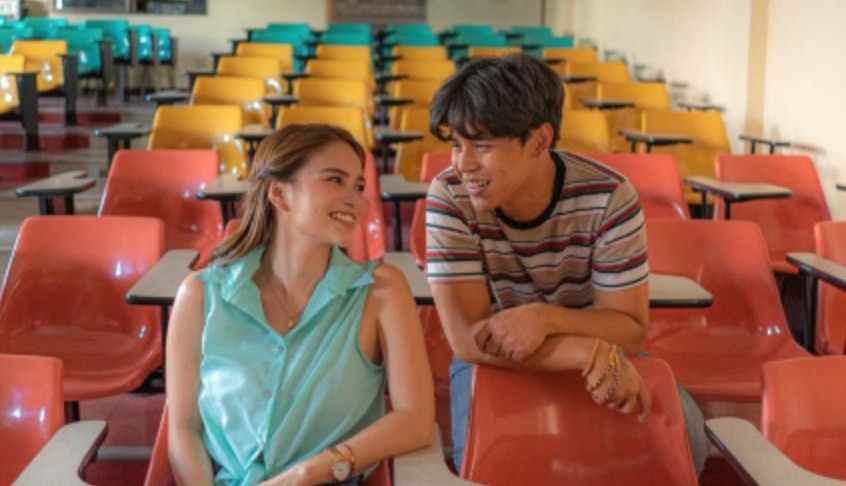 Stories of love and bitterness…iWant brings bitter and relatable love stories in its original 'hugot' anthology series "Ampalaya Chronicles," starring Khalil Ramos and Elisse Joson in the pilot episode that tackles one-sided love.
The series, which is now streaming on iWant, is based on the best-selling book and stage performances of curated spoken word poems the "Ampalaya Monologues" by Mark Ghosn. The brand has been popular with young audiences for its musings about the pains of love.
The pilot episode titled "ADIK" revolves around shy yet romantic poet Carlo (Khalil), who only wishes to get close to his longtime crush Nina (Elisse). He luckily gets his chance when Nina appears on his doorstep, hoping to get him to help her write and perform poems for her talent portion in an upcoming beauty contest.
As the two get closer, Carlo can't help but hope that Nina develops feelings for him. However, he painfully realizes that his dream relationship may only seem beautiful in poems.
"ADIK" is based on the piece with the same title by spoken word artist Carlo Hornilla, which garnered 8.2 million views on Facebook. The episode is directed by Real Florido, written by Florence Henzon, and produced by Firestarters Productions.
Stream "Ampalaya Chronicles" for free on the iWant app (iOs and Android) or iwant.ph. For updates, like www.facebook.com/iWant, and follow @iwant on Twitter and @iwantofficial and @dreamscapedigital on Instagram, and subscribe to www.youtube.com/iWantPH.

PHOTOS